Community Rewards
Help PhC while doing your regular shopping.  Follow these directions to sign up and you can contribute to PhC without it costing you anything.  This is an easy way to help the women and children served by PHC of Central Missouri.
Gerbes/Dillions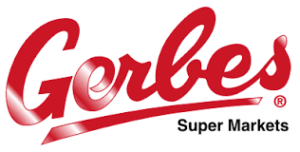 You will need a Gerbes Plus card (which can be picked up at any local Gerbes) and an email address; you can get a free email address at many online sites including yahoo.com and gmail.com.
Once you have a Gerbes card and email address, you can set up your Gerbes account:
On www.gerbes.com and select "create account" and enter your email address, password, and zip code.
After your Gerbes Account is set up, enroll in the Community Rewards Program: On the website, find your account, select "Savings & Rewards" and "Gerbes Community Rewards", then enter 'PF907" to select Pregnancy Help Center of Central Missouri.
Gerbes will then donate a percentage of your purchases to the PHC for you every time you shop.  Just remember to show your Gerbes card at checkout.  If you have any questions or issues, call 800-576-4377 for assistance.
Schnucks
Stop in at Schnucks and pick up a My Schnucks Card, then Create an account on escrip.com and register your account, so donations go to the Pregnancy Help Center.
You can also register your account by text anytime: open a new text message and address it to 52236, then text 'schnucks' to get started.
Once your account is registered, show your card each time you check out and a percentage of the purchase will go to the Pregnancy Help Center of Central MO for you.
If you have any problems or questions please call 1-800-931-6258.